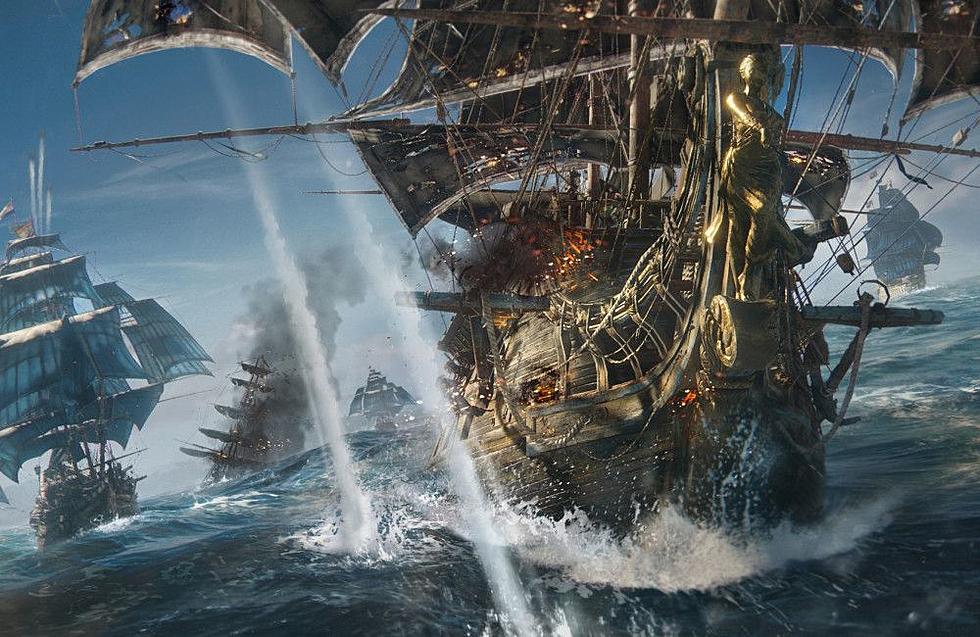 Skull and Bones faces SIXTH delay
Skull and Bones - Ubisoft - May 2022
'Skull and Bones' has been delayed for the sixth time.
Ubisoft had a release date of March 9, 2023, for the pirate game, but at its latest earnings call, the date was pushed back to between January and March 2024.
It was originally set to be released in late 2018. And then It was going to come out in November 2022.
The developer has faced "major challenges" this financial year and was forced to cull three more video games after axing four last year.
CEO Yves Guillemot said: "We are excited to bring our future lineup to players, and to deliver on our strategy and continue reaching larger audiences and building an increasingly recurring business thanks to major brands and live services."
Ubisoft previously promised it has a "very strong improved version" of the much-delayed game to share with players.
Responding to concerns from an investor at an earnings call, Ubisoft's chief financial officer Frederick Duguet reassured them that they have "a very strong improved version" that has been play-tested.
He said: "We've been very happy with the playtest that we've seen in early January [and] we have a very strong improved version to show to players that they haven't seen yet.
"So this is really what we are going to leverage in the next month to drive more momentum on the game."
CEO Yves Guillemot said: "We cancelled a few games because we needed to make space for other games that are in development in the company, and that's really helping all the other games that are progressing well."
He added: "Now we feel we have the right number of games, knowing that we will launch a lot of games in financial year '24 that will also give space for the other games that are on the way in the company.
"If we look at 24 months, the number of games in the company in work in the company will go down quite a lot, and that will give more space to all the games we have on the way. Having said that, we know that many of those games are also going to have post-launch content, and this will take a certain number of teams and talents to actually create that content."