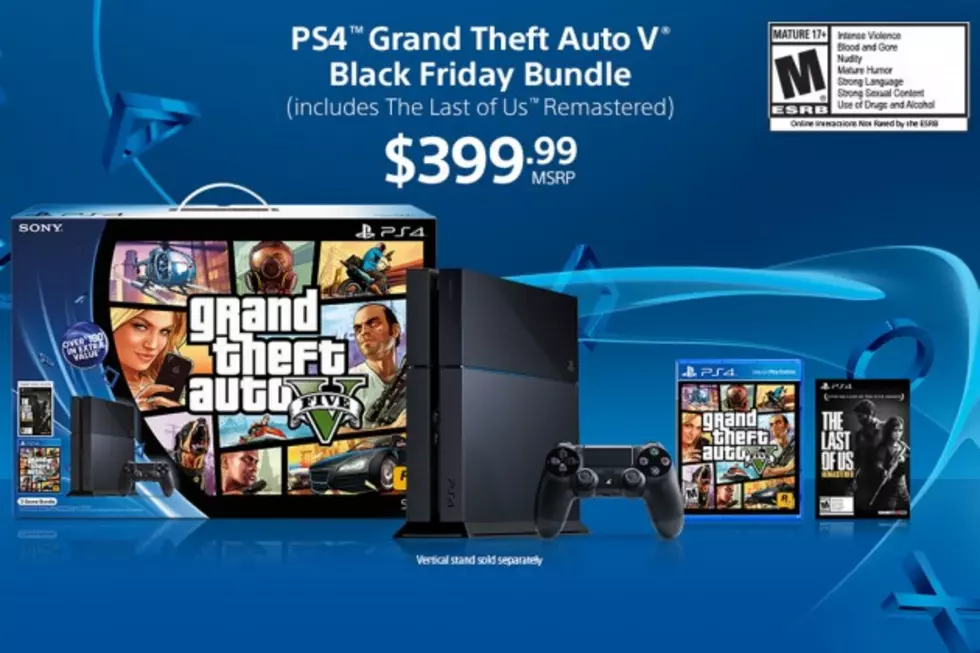 Sony Announces GTA V and Lego Batman 3 PS4 Bundles for Black Friday
Sony
Sony has finally responded to Microsoft's high-selling Xbox One bundles with a couple of impressive PS4 bundles of its own.
PlayStation has taken the fight to Xbox with its own impressive, next-gen bundles, the PlayStation Blog reports. We now have two new PS4 bundles that have two different, high-end games included with each. The first bundle is the Grand Theft Auto V PS4 Bundle, which comes with a 500GB PS4, a physical copy of Grand Theft Auto V and a digital download voucher for The Last of Us Remastered. You can get this bundle for $399.99, which means you're basically getting the remastered versions of The Last of Us and GTA V for free.
The second bundle is for those people who have already played more Grand Theft Auto V than they would care to admit. This bundle is the LEGO Batman PS4 Bundle and includes a 500GB PS4, LEGO Batman 3: Beyond Gotham, and LittleBigPlanet 3. You can get this bundle for $399.99 just like the previous bundle.
If you never played GTA V or The Last of Us and want a PS4, get ready, because these bundles go on sale at your local retailer starting on Black Friday.