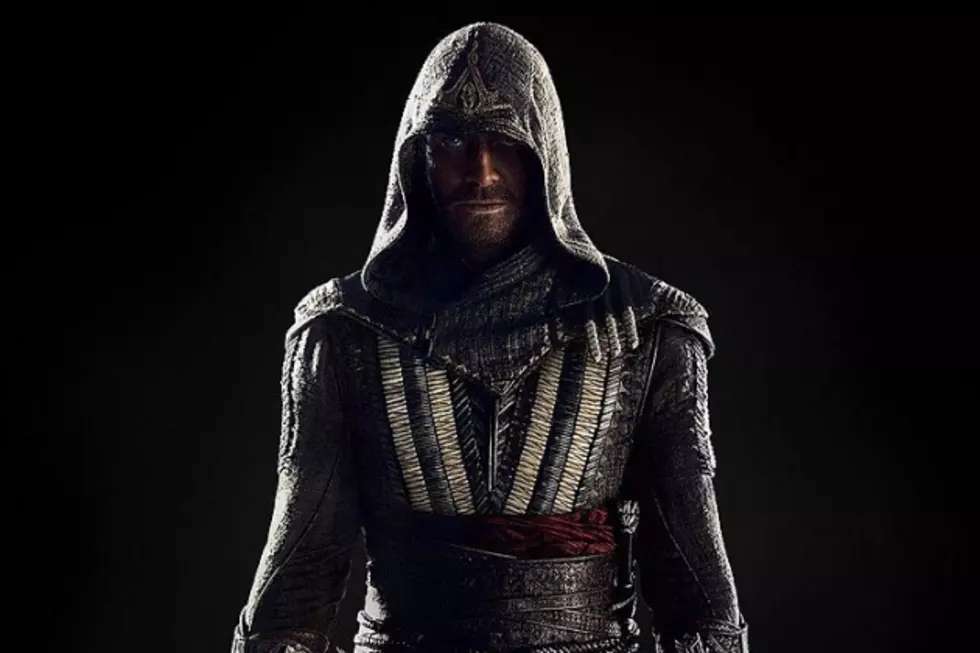 Michael Fassbender in Costume for Assassin's Creed Film
20th Century Fox
Surprise, surprise — it looks like Michael Fassbender isn't playing Altair after all. Instead, Fassbender will be playing the newly written character, Callum Lynch. Courtesy of Yahoo! Movies, we have gotten our first look at Fassbender in costume as well as some new information about this mysterious character. Lynch will obviously fit in the established history of the Assassin's Creed video game series. While previous games never really featured any characters named Callum Lynch, this major Hollywood film will not be retelling any of the series' stories. Instead, it introduces a new tale included as a part of the series' overall mythos.
Callum Lynch will find out that he is a descendant of the secret brotherhood of Assassins. While the Animus machine hasn't been confirmed for the movie yet, Lynch will nevertheless relive his genetic history and retrace the footsteps of one of his forefathers. More specifically, Lynch will relive the memories of Aguilar (which could sound a lot like Altair depending on the name's pronunciation). Aguilar was an Assassin who lived in 15th century Spain. Based on the style of the outfit, we have a feeling this picture of Fassbender in costume is actually of Aguilar. Lynch will relive Aguilar's memories to learn the skills necessary to take on the Templar Order back in modern times. Costarring alongside Fassbender will be Maria Cotillard, Michael Kenneth Williams and Ariane Labed. The movie will be directed by Justin Kurzel, who recently filmed the upcoming adaptation of Macbeth starring both Fassbender and Cotillard.
Assassin's Creed will hit theaters on Dec. 21, 2016, which is kind of a tricky spot considering that Star Wars: Rogue One will be launching just five days prior.
Check Out These Interesting Video Game Facts: